GLMF 197: Les secrets de fabrication d'une entrée gagnante de l'IOCCC
French readers may be interested in my last article published in GNU/Linux Magazine 197 (October 2016). It explains in details the main tricks I used when I wrote my IOCCC 2015 winning entry.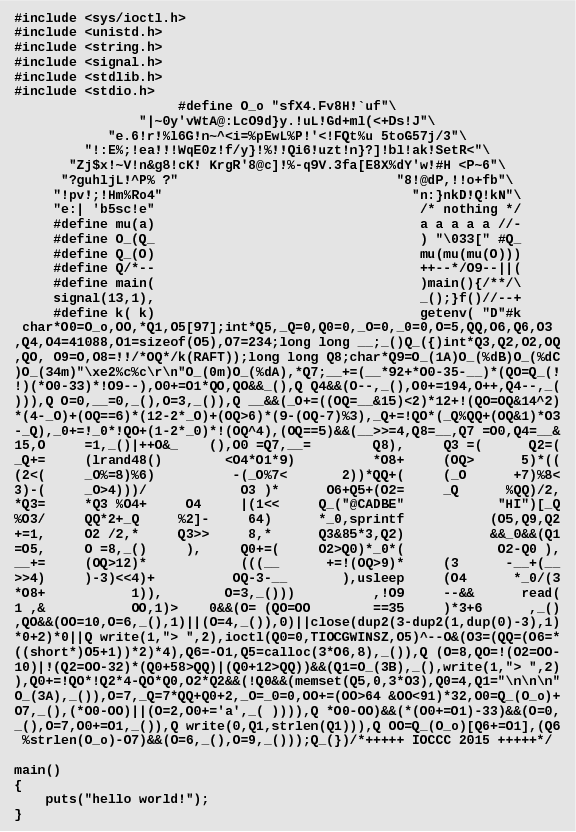 Thanks again to Tristan, Pierre, Henry, Timothy, Elodie and Colin. You helped me make the trickiest parts much easier to understand!